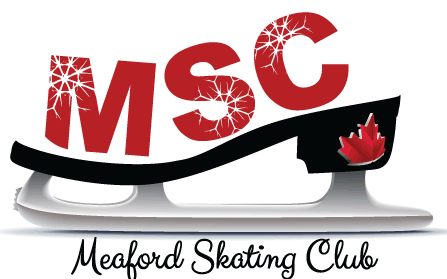 Welcome to the Meaford Skating Club!

Whether you want to learn to skate just for the fun of it, stay fit, master the skating fundamentals for your hockey career or to
reach your dreams of a competitive skater, we offer programs for all levels of skating.
_____________
In order to register for a program a parent/guardian must create a member account. Anyone 18 years of age or older may create their own account.
Once the member (family) account is made you can then create participant (skater) profiles.


You be able to add items to the cart and new participants if needed.
Then go to Check out to complete your transaction.
The COVID-19 situation quickly brought significant changes to our daily lives highlighting the value of our connections
,
freedoms and importance of our recreation and leisure activities.
We know many are anxious to get back on the ice so the Meaford Skating Club Executive has been working closely with
The Municipality of Meaford representatives, Skate Ontario
and local Health Units to develop safety programs for this upcoming season!
SUBSIDY IS AVAILABLE, PLEASE SEE FORMS IN THE REGISTRATION TAB OR