Top Content Title
This is an additional section to be able to add content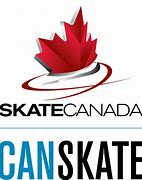 CanSkate Program
We are offering both one and two day memberships for the full season as well as a 10 week membership for either fall or winter. Please see below for full details!
But first.....a note from Coach Kim about our programming!
Hello and welcome to the Meaford Skating Club's CanSkate program for the 2023-2024 season. My name is Kim Yzerman and I am excited to be the Skate Canada Coach running the Canskate program again this year along with coach Bonnie Bentley-Kwon.
CanSkate is a learn-to-skate program for skaters ages 5 to14 that focuses on fun, participation and basic skill development. Your skater will learn a complete series of balance, control and agility skills taught in six stages of learning that pertain to hockey, ringette, speed skating and figure skating. Each CanSkate group is assigned a trained Program Assistant (PA) who will lead the group through each ice station.
Skaters ages 3 to 5 would register for our Pre-Canskate Program. This program is 30 minutes in length and includes a more stationary circuit with more toy based activities. As your skater's skills and attention develop, they will then be placed in Canskate with the rotating groups.
Session Outline
Warm-Up
Station 1 - Professional Coach Lesson
Station 2 - Review/Challenge Station with Program Assistant
Station 3 - Professional Coach Lesson
Group Activity & Cool-down
Skaters progress at their own rate and the PA's and coaches make the sessions active using teaching aids, upbeat music and a wide variety of activities that create a motivational environment and promote learning. Badges, ribbons and other incentives are used to benchmark skaters' progress and reward effort and participation. As the skater completes part or a level, they will receive their ribbon or badge that day or the next skating day.
Throughout the season, special Theme Days have been set to promote fun and skills learned. Please see important dates below.
FUN THEME DAYS & Dates to Remember:
Tuesday October 10 - FIRST DAY of Skating
October 27 & 31 - A Spooky Skate
November 22 & 24 - Dr. Seuss Week
December 20 & 22 - Red & Green Week & Progress Reports
WEEKS of December 24, 2023 to January 6, 2024 - NO SKATING (CHRISTMAS BREAK)
Tuesday January 9 - Skating Lessons Resume
January 23 & 26 - Retro Week
February 13 & 16 - The Amazing Race
WEEK of March 10 to 16, 2024 - NO SKATING (MARCH BREAK)
Friday March 22 - LAST DAY of lessons & Progress Reports
Saturday March 23 - Ice Show
On behalf of the Club Executive, Program Assistants, Bonnie and myself, we look forward to working with your skater and hope that they have a wonderful experience on the ice. Please e-mail if you have any questions.
Sincerely,
Kim Yzerman
Meaford Skating Club CanSkate Head Coach
Regional Skate Canada Professional Coach
Welcome to Meaford's CanSkate program. Below you will find all of the necessary information needed to join CanSkate.
Registration Fees:
Canskate 2 day FULL YEAR - 22 weeks
Program fee $400 ($9.09 per skate)
$100 due at time of registration or payment in full. Installment payments can be made on November 1, December 1 and January 1.
There will be a $50 late payment fee placed on any registration made after October 1, 2023.
*Skate Canada Fee is non refundable
Canskate 1 day FULL YEAR - 22 weeks
You will need to select Tuesday or Friday at the time of registration - we are unable to alter days due to absences
Program Fee $250 ($11.36 per skate)
When does my child skate?
Skating starts on Tuesday October 10, 2023 and runs through until Friday March 22, 2024 with our year end ice show on Saturday March 23, 2024.
Skating is cancelled during the school Christmas holidays & March break.
Tuesdays and Fridays 6:00 pm – 6:50 pm
Who is the CanSkate Coach?
Kim Yzerman &Bonnie Kwon Bentley
Kim is the Canskate Director and will be assessing the skill level of each child in CanSkate and placing the children in the appropriate skill group. Bonniewill be the Shooting Stars Canskate Coach on Tuesday and Friday. A Program Assistant will be assigned to each group of children and will assist Kim in teaching the necessary skills at each level. Teaching is taught through interactive games, movement and music.
What you will need for the CanSkate program:
*Warm clothes that allow easy movement of arms and legs
*Warm mitts – ones that wick away the water, not cotton.
*Properly fitted and sharpened skates – bob skates are not suitable as they can easily fall off
*Properly fitted helmet-All skaters in the CanSkate Programs Beginner to Stage 5 must wear a CSA approved hockey helmet to be permitted on the ice, no exceptions.
*Registration fees & bond payment authorizations must be received before your child(ren) are allowed on the ice.
*Please be advised that permanent markers are used on the ice surface for the purpose of setting up drills and courses.
What to pack in your skating bag:
*Extra mittens – ones that wick away the water, not cotton.
*Clean, dry towel for drying blades after each session, paper towels don't soak up well enough.
*Skate guards- do not put guards back on your skates after you have skated, keep them off to allow for your blades and guards to dry.
*CSA approved hockey Helmet. Bike helmets are NOT allowed.
What do I do when I arrive at the arena?
Skaters will get their skates on in the dressing room indicated on the monitor for CanSkate. Once the skaters are ready for the session they are to line up at the ice entrance. No skaters are permitted to enter the ice surface until the CanSkate director comes to the door and asks them to go on. Parents and/or someone designated by a child's parent must remain at the arena with their children during the skating session.
Please note that no one is permitted on the ice surface with or without skates unless they are registered with Skate Canada and fees must be paid in full.
Communication
All communication will be sent to parents via email. This includes all newsletters, volunteer schedules, special event notices, and general club communication. In an effort to do our part for the environment, we are going green. Therefore paper copies will not be given out.

Fundraising / Volunteer Hours
Volunteers are what makes this club survive and both a time or financial commitment from each family is a requirement of registration in all skating programs offered. Not fulfilling your volunteer commitment (time or financial) will deem you as a member "not in good standing". We do not collect bond cheques but each family will receive $150 worth of tickets for the Basket of Cheer draw. All Winter Sport registrations are required to complete 5, 10 & 15 hours per family (depending on the program) of volunteer time towards fundraising, helping with an event, a position on the skating committee, MFSC Executive etc.


Canskate – full season - 5 Volunteer Hours Required or $200 "buy out"
Shooting Stars – 10 volunteer hours or $300 "buy out"
Intermediate, Juniors and Seniors - 15 Volunteer Hours Required or a $400 "buy out"
Subsequent children enrolled in skating = 3 additional hours of volunteer time or a $150 "buy out"
All 10 week programs – 3 volunteer hours per participate per 10 week program or a $150 "buy out" – should you register in two 10 week programs you will be required to complete 6 hours or buy out for a total of $300

Notes:- If a family wishes not to participate in volunteer hours, they may "buy out" of the program and submit their payment with their registration payment, at which time their name will be removed from the "volunteer call list"
Volunteer tracking is the responsibility of the individual families. All hours must be signed off on by a member of the executive.


Who do I talk to about concerns with the program?
If you have any concerns with your child's progress or any other element of the program please feel free to talk with any member of the executive or your child's coach.
Our club has an email address for all inquiries; please feel free to contact us at any time. All inquiries MUST go to this email.
meafordskatingclub@gmail.com
Payments can be e-transferred to meafordskatingclubpayments@gmail.com
Looking forward to seeing you at the rink!
Meaford Skating Club
Bottom Content Title
This is an additional section to be able to add content