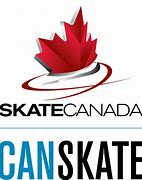 CanSkate Program
Welcome to Meaford's CanSkate program. Below you will find all of the necessary information needed to join CanSkate.
Registration Fees:
Canskate 2 day ONLY
Program fee $281.00 + $44.00 Skate Canada fee = $325.00
*SC Fee is non refundable
When does my child skate?
Skating starts on Tuesday December 1, 2020 and runs through until Tuesday March 23, 2021.
Skating is cancelled during the school Christmas holidays & March break.
Fridays 6:10 pm – 6:55 pm
Who is the CanSkate Coach?
At the beginning of our season Teagan Davies will be assessing the skill level of each child in CanSkate and placing the children in the appropriate skill group. A Program Assistant will be assigned to each group of children and will assist Teagan in teaching the necessary skills at each level. Teaching is taught through interactive games, movement and music.
What you will need for the CanSkate program:
*Warm clothes that allow easy movement of arms and legs
*Warm mitts – ones that wick away the water, not cotton.
*Properly fitted and sharpened skates – bob skates are not suitable as they can easily fall off
*Properly fitted helmet-All skaters in the CanSkate Programs Beginner to Stage 5 must wear a CSA approved hockey helmet to be permitted on the ice, no exceptions.
*Registration fees & bond payment authorizations must be received before your child(ren) are allowed on the ice.
*Please be advised that permanent markers are used on the ice surface for the purpose of setting up drills and courses.
What to pack in your skating bag:
*Extra mittens – ones that wick away the water, not cotton.
*Clean, dry towel for drying blades after each session, paper towels don't soak up well enough.
*Skate guards- do not put guards back on your skates after you have skated, keep them off to allow for your blades and guards to dry.
*CSA approved hockey Helmet. Bike helmets are NOT allowed.
What do I do when I arrive at the arena?
Please refer to Covid rules in place - click here.
Communication
All communication will be sent to parents via email. This includes all newsletters, volunteer schedules, special event notices, and general club communication. In an effort to do our part for the environment, we are going green. Therefore paper copies will not be given out. If we do not have your email address yet please provide it to Kristin Davies ASAP to ensure you are receiving the information. Some information will be posted on the club bulletin board in the lobby.

Fundraising / Volunteer Hours
*ON HOLD DUE TO COVID19
Two day Canskate = 9 hours of volunteer time (or buyout of $150)
One day Canskate = 8 hours of volunteer time (or buyout of $150)
2nd child enrolled in skating = 5 hours of volunteer time (or buyout of $100)
January – March = 4 hours
Hours or fundraising may be done by family members or friends.
Belonging to the Board and any work of the Board does not constitute volunteer hours.
If you choose the Volunteer Option your bond authorization will be withdrawn March 31, 2021 if volunteer hours are not completed. If you choose the buyout option your payment will be taken at the beginning of the season.
Fundraising is really important for the existence of the M.A.A.A. (Meaford Skating Club). In order to keep registration costs down, we have to all pull together and do our part to fundraise each year to offset projected deficits.
Here are a few of our major fundraisers that you can help with;
• Annual Apple Harvest Craft Show – we are in need of volunteers for security over night as well as ticket booth sales volunteers during the day. Friday October 2 – Sunday October 4. Did you know that the M.A.A.A Skating Club staffs the ticket booth at the Craft Show each year? You might ask yourself why we do it. Well it is simple it actually works as a fundraiser for us. Each year when we staff the ticket booths and perform overnight security the Craft Show donates $2400.00 to the M.A.A.A. That's amazing!
• Basket of Cheer Lotto – fall fundraiser. Each parent sells tickets/provides product. Fundraising hours awarded – 2 hours for each book of 20 sold and 1 hour for alcohol donation.
• Lutz Skate fun competition, date TBA (end of February 2021)
Parents can sign up online for volunteer shifts. Sign up links will be emailed. If you have a preference of times please make sure that you sign up early.
Who do I talk to about concerns with the program?
If you have any concerns with your child's progress or any other element of the program please feel free to talk with any member of the executive or your child's coach.
Our club has an email address for all inquiries; please feel free to contact us at any time. All inquiries MUST go to this email.
meafordskatingclub@gmail.com
Payments can be e-transferred to meafordskatingclubpayments@gmail.com
Looking forward to seeing you at the rink!
Meaford Skating Club